Coors Light Indiana Pacers Pack
Each year, Coors Light produces hundreds of special edition boxes for professional sports teams. For the Indiana Pacers, the client asked that the boxes have a bold shelf presence and feature the "Play like a Pacer" contest information. The final design took inspiration from the team's uniform, pairing Pacers' navy and yellow with the Coors Light silver. The design wraps the box to create the attention-grabbing "billboard effect" when stacked together in store.
Contribution: packaging design
Coors Light Summer Cooler Bag
In celebration of summer, Coors Light releases a yearly special edition pack of 24 cans enclosed in a branded cooler bag. For summer 2014, our goal was to design a product that consumers would gladly use again in the future. The coolers needed to telegraph the idea of "summer" and become a disruptive presence in supermarkets around the country. The resulting designs transformed the Coors Light brand visuals into bold patterns and super graphics.
Contribution: packaging design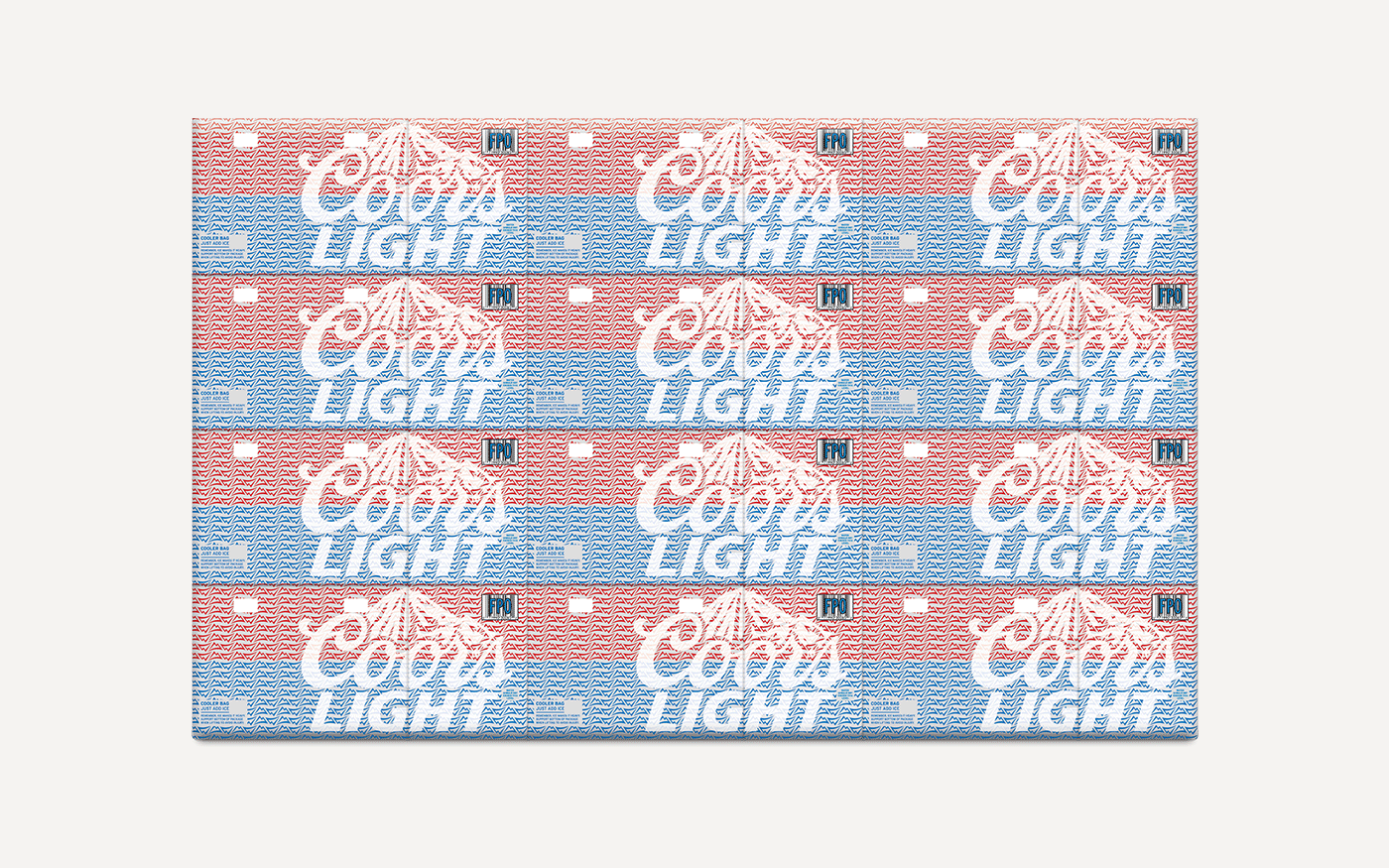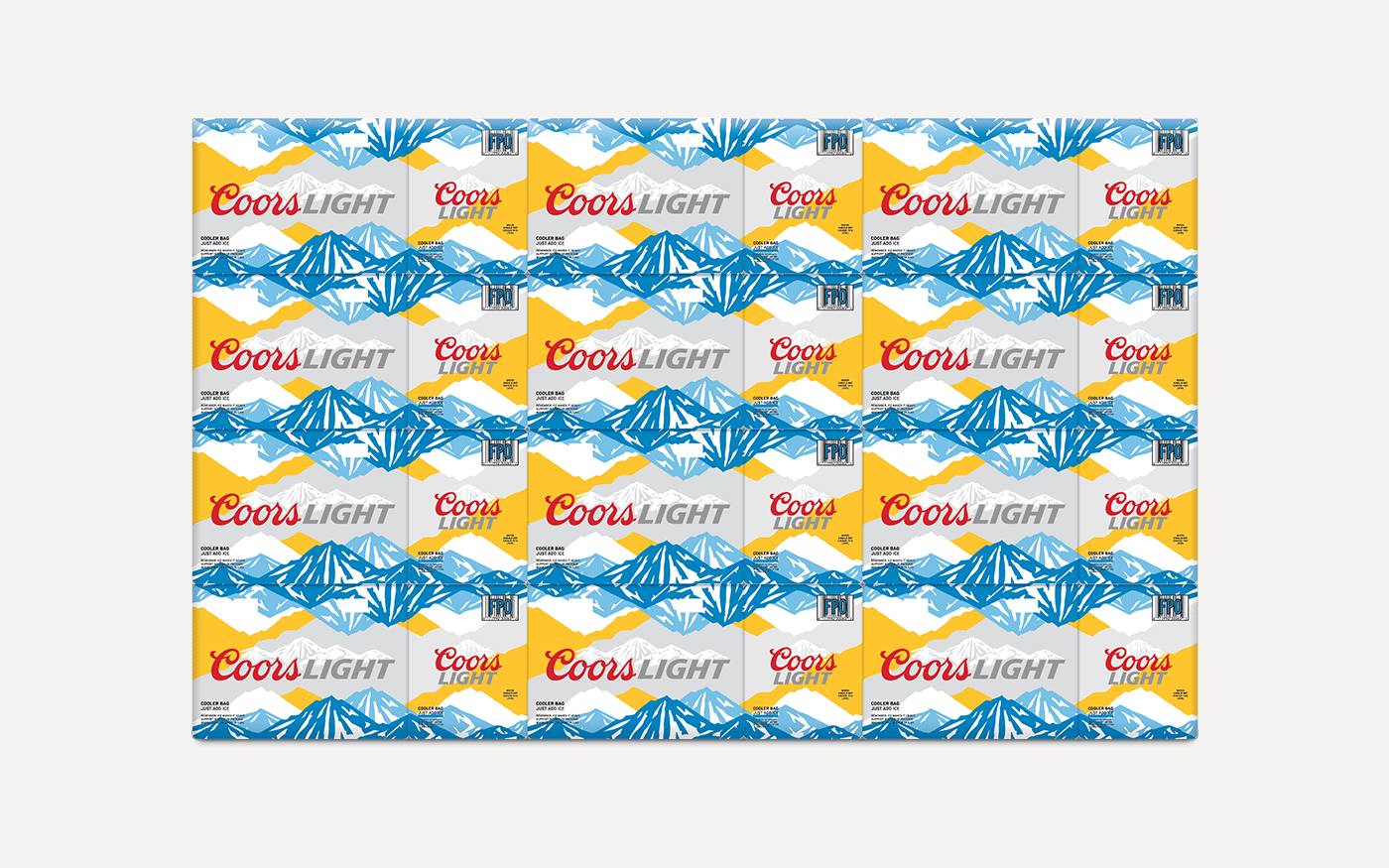 Art Direction: Mark Webb
Client: Miller Coors
Designed at Landor Associates